Search
SPARKS THAT CAUGHT FIRE
Featuring those who are developing their inventive and scientific talents and are continuing pursuits first "sparked" by an Academy program!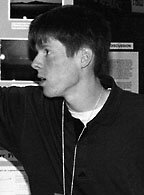 Carl Tape, Alaska Junior Science and Humanities Symposium finalist, National Symposium winner, and London Youth Science Fortnight participant in 1997, has been named to receive a Rhodes scholarship to study (and play some football [soccer]) at Oxford after his graduation from Carleton College this May. Carl's article, "Aquarium, Computer, and Alaska Range Mirages" appeared in the spring 2000 issue of The Physics Teacher.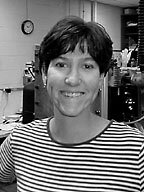 Karen E. Bottom, a 1992 regional finalist from Maryland and a National Symposium participant in Knoxville, went on to earn a bachelor's degree from Louisiana Tech, a master's from MIT, and is halfway through a Ph.D. at the University of Wisconsin-Madison's Engine Research Center, all in mechanical engineering. Karen has just completed a three-year National Science Foundation Graduate Fellowship and will leave in June for a summer internship in Japan through NSF where she will do research on gas turbine combustors for a large private company in Tokyo.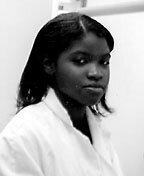 Natasha Garrett, a junior at Tenaha High in Texas, spent six weeks last summer at Tennessee State University in the Research and Engineering Apprenticeship Program (REAP) under the supervision of her mentor, Dr. M. Anne Blackshear of the Biological Sciences department. As a REAP participant she contributed to research focused on the role of dopamine D3 receptors in the induction of methamphetamine-induced behaviors and learned a lot about the handling and care and physiology and behaviors of laboratory mice, Tasha, a member of Who's Who in American High School Students, also recently attended the National Youth Leadership Forum on Defense Intelligence and Diplomacy in Washington, D.C. Additional honors for Tasha include first place at districts in the 400 meter dash, All American UCA Cheerleader selection, which included a trip to London, and second place at regionals in debate.

Please contact Peter Alford, Director of Development, at with your recommendations for future mention in "Sparks That Caught Fire."